Halibut Charters * Salmon Charters *Wildlife Charters Whales * Puffins* Bears
Alaska's Premier Fishing Charters & Wildlife Photography Tours in the Aleutians.
Alaska's most remote Fishing & Wildlife Charters When Only the BEst WIll Do !
"Alaska Charters Fishing Success is No Accident "
Cold Bay - Unimak Island Charters
Marine Mammals, Whales, Seals, Puffins, Birding,Walrus

Full service lodge in Coldbay or Rustic Outcamps at Volcano Bay

Brown bears, Wolf, Caribou,Foxes, Eagles.

Access to Izembek* Unimak* Thin Point* Volcano bay* Coldbay

WIldlife viewing without crowds-a private area all to ourselves

Day boat charters, fly fishing & Flightseeing tours availible

3 day trips starting at $2495 * 7 day deluxe lodge-$4500pp

Day charters availible upon request if dates availible
1100 miles from Anchorage via AK Airlines to Adak

least visited of all Federal and State Refuges

10 seperate islands within 40 miles of Adak to Fish around.

Worlds best Cod fishing and some monster trophyy Halibut

Salmon runs start of Sockeyes, Pinks and SIlvers start mid July

Only 2 licensed charter boats operating on Cold Bay

Day trips -or 3,4,7 day full lodge/Charter packages starting at $2400- 7daydeluxe lodge trips $4500 from Cold Bay Airport
3,4 or 7 Day Charter Packages
Operating in Coldbay, Volcano Bay offering Halibut, Cod ,Seabass and Salmon fishing Charters with full service lodge/Meals and guided charters/fish cleaning and all equipment & bait needed. Sat-Fri-- Deluxe Full lodge package Charter trips-
$4500pp
Sat-Wed Lodge/Charter Packages
$2995
Wed-Sat lodge/Charter Packages
$2400
Day trips only per boat
$1500
What a great place to take a family vacation. Explore around the Aleutians fishing, hiking, Camping and day charters whale watching or photographing the local populations of Brownbears, Eagles, Wolves , We offer family groups of 3-6 Discounted vacations complete with meals,lodging and all daily activities. Sat-Sat Full lodge/Charter trips-
$3900
Sat-Wed Lodge/Charter Packages
$2495
Wed-Sat lodge/Charter Packages
$1900
Day trips per boat
$1500
Day trips pp Min 2p
$450pp
Whale Tours & Bear Viewing
Centrally located in some of the most remote areas of Alaska on Adak and Coldbay it offers our guest's unmatched wildlife viewing and photography fro Brown Bears, Whales, Seals, Sealions, Walrus tours along with Puffins and Seabirds. Sat-Sat Full lodge/Charter trips-
$4500
Sat-Wed Lodge/Charter Packages
$2995
Wed-Sat lodge/Charter Packages
$2400
Day trips per boat
$1500
Day trips pp Min 2p
$450pp
When Only The Best WIll DO !
Alaska's newly discovered Top fishing and WIldlife destination, without the crowds of Katmai or Lake Clark and no Park rangers running around like Walt Disney World.
The Alaska Maritime refuge including Unimak Island, Izembek Refuge, Adak Island, Deer Island and Sanak Island this is what we call home. We offer exclusive daily or weekly Boat Charters weather dependant to meet anyones needs. We Operate a 25ft Grady white with twin Suzuki 140hp for dependability and safety, and we are the only licensed and insured Charter boat in Coldbay or the Northern Aleutians with twin engines.
Capt Charlie has been on a charter boat working since 1978, 12 years old
Starting as a first mate, He recieved his Capt License at 18 and now 42 years later he still has a 100% safety record and tens of thousands of hours operating boats from 16ft -72 ft in Alaska roughest waters in the Aleutians, Pribiof islands and Gulf of Alaska. Beside a Boat Capt he is also a 6,000 hr Bush pilot who has flown around all the areas he operates boats in, so we dont get surprises. Don't risk your life in a single engine charter boat as everyone knows you need 2 engines for safety. Some captains are too cheap or don't care about your safety avoid them like the plague.
"Not The Biggest But The Safest and Best Service in Cold Bay & Adak, Operating in Alaska Since 1985 with a 100% Safety Record "
Alaska Charters with the Pro's
We can meet the most demanding Charter guests from Wildlife Photographers needs to Fishing trips. As we have the opportunity to photograph all marine life including Walrus, Seals,Puffins, Whales along with Brown bears,Wolves and Red Fox.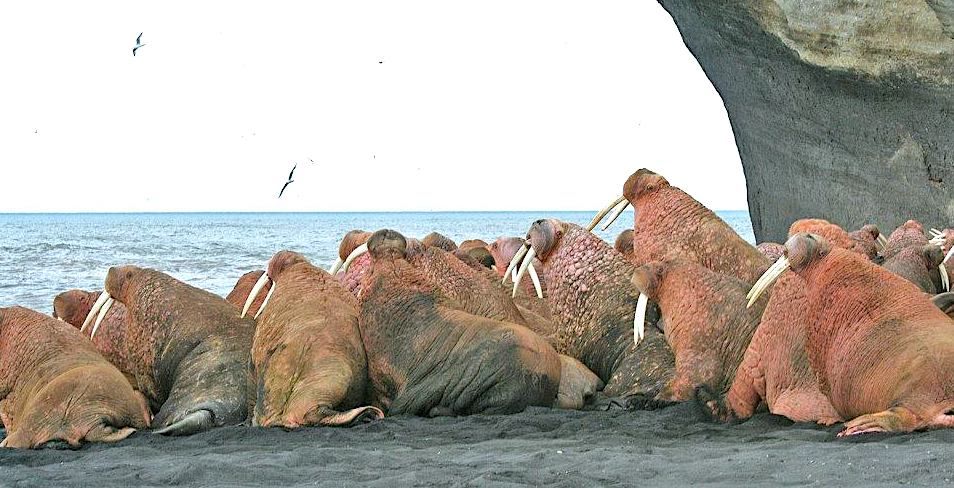 Izembek State and Federal Refuge
Travel virtually to the incomparably wild Izembek National Wildlife Refuge, located on the traditional lands of the Unangax people on the Alaska Peninsula. Life abounds from the rugged volcanoes down to one of the world's largest eelgrass lagoons, sustaining wildlife and people. Watch brown bears, waterfowl or go fishing for 4 species of Salmon.
Book a trip today 15% off Retail price email us for dates
Any new trip booked today for July 1st-Sept 30,2022 book 2 bring 3rd 1/2 price